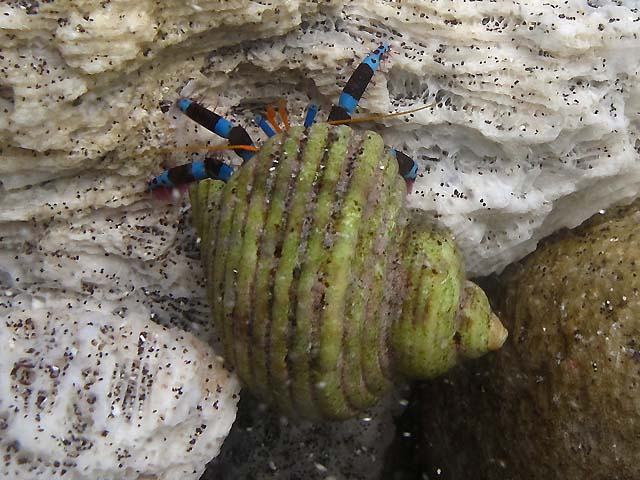 photo by Bourjon, Philippe

Diogenidae (left-handed hermit crabs)
benthic; marine; depth range 0 - 10 m
Indo-Pacific.
Inhabits intertidal and subtidal to 10 m, on rock bottoms, boulders and coral rubble. It is sometimes found on rock platforms in the splash zone (Ref. 81753); also in mangrove (Ref. 114915). Prefers nocturnal foraging within seagrass habitat (Ref. 114915). Members of the order Decapoda are mostly gonochoric. Mating behavior: Precopulatory courtship ritual is common (through olfactory and tactile cues); usually indirect sperm transfer (Ref. 833).
Not Evaluated (N.E.) Ref. (123251)
Source and more info: www.sealifebase.org. For personal, classroom, and other internal use only. Not for publication.