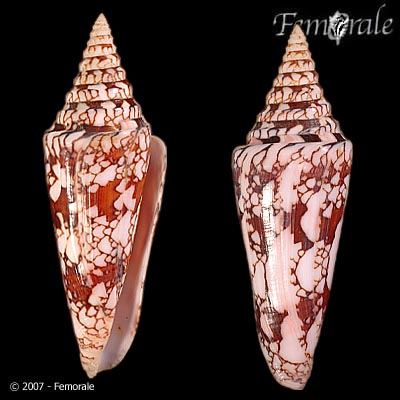 photo by Coltro, Marcus

Conidae (cone shells)
12 cm SHL (male/unsexed)
benthic; marine; depth range 50 - 180 m
Indo-Pacific.
Found in continental shelf (50 to 80 m) (Ref. 3204). Members of the order Neogastropoda are mostly gonochoric and broadcast spawners. Life cycle: Embryos develop into planktonic trocophore larvae and later into juvenile veligers before becoming fully grown adults (Ref. 833).
(LC); Date assessed:

28 October 2011

Ref. (120744)
harmless
Source and more info: www.sealifebase.org. For personal, classroom, and other internal use only. Not for publication.