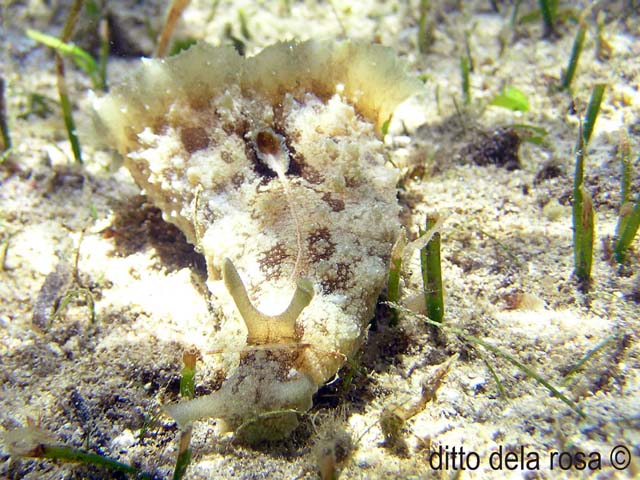 photo by De la Rosa, Gregorio Escober Jr.

Aplysiidae ()
50 cm TL (male/unsexed)
benthic; marine; depth range 2 - 71 m
Indo-Pacific.
Common among seaweeds and grass flats in shallow water environments, especially in sheltered bays and lagoons (Ref. 349). Found during the day under rocks and at night crawling around reef flats and seagrass beds (Ref. 844). Inhabits eel grass beds, reef flats, or tidal swimming pools (Ref. 866). Nocturnal (Ref. 822). Members of the order Anaspidea are mostly simultaneous hermaphrodites (Ref. 833).
Not Evaluated (N.E.) Ref. (123251)
harmless
Source and more info: www.sealifebase.org. For personal, classroom, and other internal use only. Not for publication.